Glenna Smith - President
Glenna Smith is Managing Director of Smith Compliance Consulting (SCC) Inc. in Barbados as well as a Certified Anti-Money Laundering Specialist, the President of the Barbados Association of Compliance Professionals, member of the BIBA Banking Committee and Treasurer for the Canadian Women's Club of Barbados. She is also a member of the worldwide AML Training faculty for a top Tier 1 Global Bank, as well as having formerly worked as the Anti-Money Laundering Officer, Privacy Officer, and Ombudsman at the Toronto head office for a large North American financial institution.
Glenna's experience in the financial services sector spans over 27 years allowing her to gain a wide and in-depth knowledge in the areas of compliance, operational risk, corporate governance, enterprise risk management and legislative matters.
Glenna's extensive experience has also allowed her to author numerous articles on the topics of AML, Governance, FATCA and Privacy, as well as afforded her the opportunity to speak at several conferences across the Caribbean and Canada.
Daine K. Hinds- Vice President
Daine K. Hinds currently serves as In-House Legal Counsel / Governance, Risk, Compliance & Money Laundering Reporting Officer for the Blue Financial Group of Companies. Possessing a strong academic pedigree, Daine is admitted to practice in England & Wales as a Barrister, and is also called to the Bars of Barbados and Jamaica as an Attorney-at-Law. Daine also holds an LL.M. with Merit in Insurance Law from Cardiff University, Cardiff, Wales.
Being well-versed in legal and corporate governance best practices, Daine ensures the enforcement of regulations in all aspects and levels of business, with particular guidance on AML compliance matters. Leading a team of legal and compliance officers in Barbados and Curacao, Daine is also responsible for the development and oversight of ORM control systems to prevent or deal with violations of legal guidelines and internal policies, and to improve them continuously.
Further, Daine has the sole responsibility for the drafting of all legal documents and internal policies on behalf of the Group, and assess and identifies potential compliance risks to the business. An accomplished and analytical thinker, with the ability to multi task and a passion to work in the compliance / regulatory industry, Daine is dedicated towards furthering the goals, needs and objectives of his employer.
Michelle Knight - Corporate Secretary
Michelle Knight is an Attorney-at-Law and the Principal of a business which provides legal and regulatory compliance services. Since her call to the Bar, she has amassed experience in non-contentious and contentious civil practice and procedure; and has notably had the distinct honour of working as part of a legal team which won a landmark civil law case in the Caribbean.
Michelle moved into the regulatory compliance field in 2010 and has worked as a Compliance Officer in the securities and insurance industry before establishing her business. Michelle assists business entities in managing their compliance risks and operational risks, and develops governance policies and frameworks. Michelle holds a Master of Laws in Corporate and Commercial Law. She has been a Member of the Barbados Association of Compliance Professionals since 2012.
Adrian Downes - Treasurer
Adrian presently holds the position of Compliance, Governance & Risk Officer at Amicorp, an offshore company which operates in several jurisdictions throughout the world. Previous to this, Adrian worked at PricewaterhouseCoopers Barbados for over nine years, ascending to the post of Assurance Manager within its Financial Services department. His responsibilities at PricewaterhouseCoopers included leading a number of engagement teams on the audits of mutual and property funds, banking and trust companies, Insurance companies (captive and general insurance), newsprint, along with one of island's largest conglomerates.
Adrian holds a Bachelor's Degree (Accounting) from the University of the West Indies and a Master's degree in Business Administration (MBA) from the University of Surrey. In addition, he also holds a professional designation from the Association of Chartered Certified Accountants (ACCA), and has recently been conferred as a Fellow of this association. Adrian is also is a member of the Institute of Chartered Accountants of Barbados (ICAB).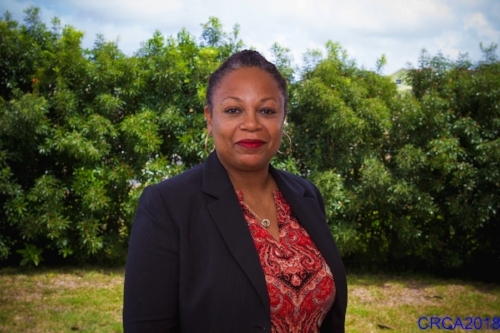 Kerry-Ann Cato - Membership Committee Chairperson
Kerry-Ann Nicole Cato was appointed as Corporate Secretary and Legal Counsel of Brookfield International Bank Inc., a Barbados international financial service provider in June 2008 and continues to hold that position. The role includes oversight of the corporate administration of Brookfield's Barbados and Bermuda entities (over 300 entities), acting as a director and/or officer of these entities, and as the head of compliance, advising the Barbados entity boards on regulatory and other requirements. Prior to joining Brookfield Ms. Cato previously held the position of General Manager/Legal Counsel and Company Secretary with SGS International Private Bank and Trust SCC, a Barbados segregated cell private bank. Ms. Cato is an Attorney-at-Law of 23 years standing in Barbados, with a practice focus in corporate governance, corporate law, risk management and international business over the past 15 years. Ms. Cato has been actively involved in the formation, organization and management of international business entities in Barbados for over 15 years. Ms. Cato is currently pursuing her MBA with a specialization in corporate governance and strategy. Ms. Cato is a member of the International Compliance Association, the Barbados Compliance Association, the Risk and Insurance Managers Society and a former member of the Value Added Tax Appeals Tribunal of Barbados.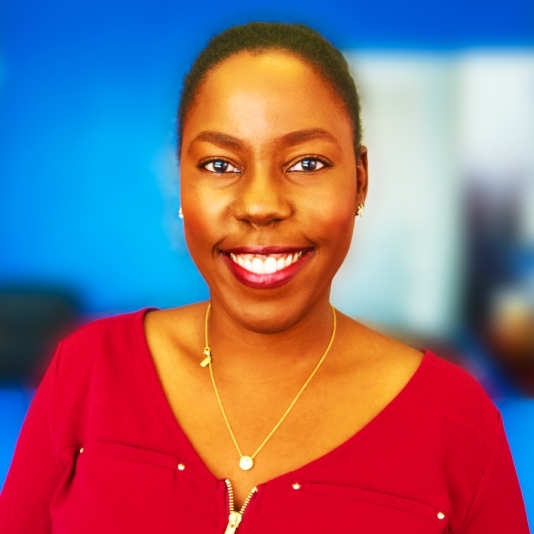 Cherise Wiltshire - Public Relations Chairperson
Cherise Wiltshire is the Vice President, Compliance & Ethics at Bitt, a revolutionary fintech company based in Barbados which focuses on providing financial technology solutions for the growth and success of the Caribbean. Cherise is responsible for managing the execution and coordination of the compliance function at the group level and is the architect & steward of enterprise compliance and ethics strategy, structure and processes.
Cherise is an experienced compliance and risk management professional over 13 years experience in the AML compliance, risk management and internal audit functions at several financial institutions. She also holds a Bachelor's in Economics and Management and certified compliance qualification from Manchester Business School. She is also a Fellow member of the International Compliance Association.
Passionate about compliance and regulatory developments in the financial industry and promoting high compliance and ethical standards, she is an active member of the Barbados Association of Compliance Professional and currently Chairs the Public Relations Committee.
She also has her own compliance consulting firm, Wiltshire Consultancy which offers compliance services to several financial companies on her island of Barbados.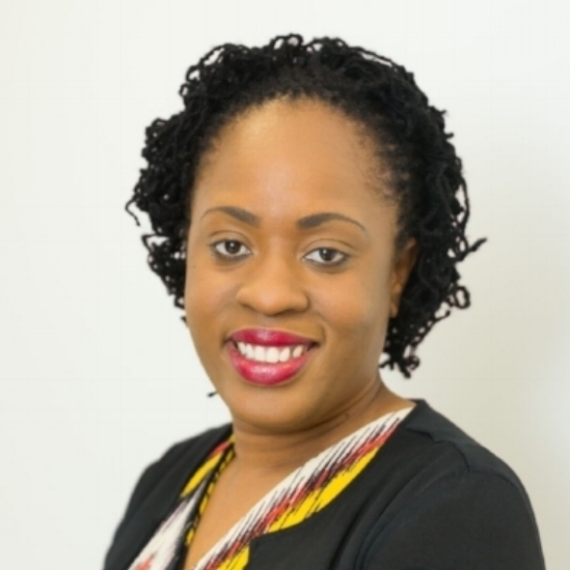 Natalie Garraway - Training & Development Chairperson
Natalie Garraway has been a Compliance professional for several years in the financial industry. With a passion for Compliance, Natalie strives to implement innovative strategies to mitigate the risk and to aid the overall compliance framework through training, monitoring and testing. With just over 2 years experience in a direct compliance role but over 10 years in the financial industry, her overall aim is to ensure that the organization to which she represents is reaching and obtaining its compliance mandates.
She holds a Bachelor's in Banking and Finance and a certified compliance qualification form the Florida International University. She is an active member of the Barbados Association of Compliance Professionals and currently holds the role of Chairman- Training and Development Committee.
Louis Parris - Policy Chairperson
Louis Parris is a consultant specializing in the areas of AML Compliance Training, Lending Risk Analysis Training, Policy Formulation and Entrepreneurial Training for the past ten years. He currently sits on the Board of the Barbados Association of Compliance Professionals, as the Chairman of the Policy Committee and has also recently become a certified assessor for the Barbados Technical and Vocational Education and Training (TVET) Council. Louis' services also extend to the Eastern Caribbean Institute of Banking and the Barbados Youth Entrepreneurship Scheme.
Louis gained invaluable experience in his previous career with Barclays Bank, where he managed several Banking branches in the Caribbean and was also the Caribbean Marketing Manager at the regional Head Office.
Louis' academic qualifications include the Advanced Compliance qualification with the International Compliance Association and the CAMS qualification. In addition he has written a number of articles in the Barbados Business Authority and has published an article in the UK journal "Money Laundering Bulletin".
Wanda Massiah - Assistant Corporate Secretary
Ms. Wanda Massiah has built her professional life around the regulatory sector. From humble beginnings as Accounts Clerk at the Central Bank of Barbados to her new role as Compliance Manager, she has accumulated over 17 years of regulatory experience. In her new role, she has oversight for the credit union, banking, securities and insurance sectors, engaging with four different regulators in two jurisdictions.
Over the years, Wanda has supplemented her business acumen with the attainment of professional designations such as: Msc in Banking and Finance, a Bsc in Management Studies, and is a Certified Anti-Money Laundering Specialists (CAMS). This list is not exhaustive as her personal belief is in educational pursuits and improvement of self, so Wanda is constantly searching for any literature, program or session to increase her knowledge. Her leisure time is devoted to her family, keeping abreast of global events, reading and watching television.
Shonda Forde - Floor Member
Shonda is responsible for the overall compliance and risk management framework of Cidel Bank and all of Cidel's associated companies. Prior to joining Cidel as Chief Compliance Officer in 2007, Shonda was a Senior Examiner with the Central Bank of Barbados, where she was responsible for assessing the risk management framework and the safety and soundness of international banks in Barbados. Shonda holds an MBA in International Banking & Finance from the University of Birmingham, and a BSc in accounting from the University of the West Indies. She is also a Certified Anti-Money Laundering Specialist.